ASCODELA reading Club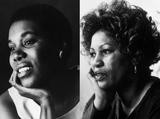 The Ancestral Blessings of Toni Morrison and Paule Marshall.
Club de lecture APAG- ASCODELA



Don't miss...
DETROIT released to commemorate the 50th anniversary of the Algiers Motel incident during Detroit's 1967 12th Street Riot. The film was directed by Kathryn Bigelow and written by Mark Boa
LOVING

The story of Richard and Mildred Loving who managed to invalidate state laws prohibiting interracial marriages...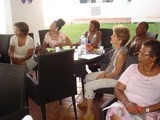 Club de lecture
Quand le club de lecture de l'APAG se met en vacances il est bon de de garder le rythme en suivant avec des clubs amis comme celui de l'ASCODELA.

ASCODELA
Hommage à
Russell BANKS
L'extrait des actes du IIe Congrès international de l 'Association des écrivains de la Caraïbe en Guadeloupe Russell BANKS : Interviews: Click here