CAMP DE VACANCES EN JUILLET 2022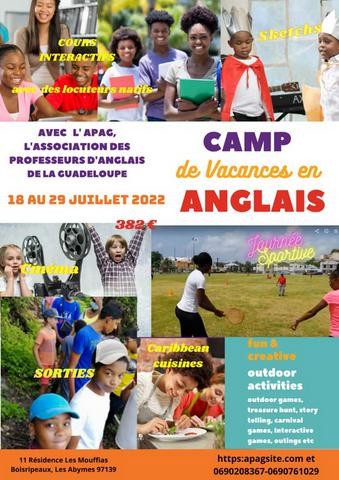 Programme d'apprentissage en anglais pour la saison de juillet 2022
Les voyages restent encore suspendus pour cette année 2022 mais l' APAG propose pour ces vacances une nouvelle expérience d'entraînement, encore plus dynamique du 18 au 29 juillet.
Les étudiants suivront des sessions d'apprentissage actives du lundi au vendredi, en sorties en Grande Terre et en Basse Terre, en extérieur , et au Centre APAG, 11 résidence les Moufias- Boisripeaux, Abymes.
Joindre les professeurs locuteurs natifs: 0690208367 et 0690761029 ou autres contacts APAG.
ou procéder directement à votre inscription ou pré-inscription, le nombre de places est limité:
Semaine des langues : les palmarès
ENGLISH CLASSES APAG to help Students and adults of all ages

L'APAG vous propose, que vous soyez adultes, jeunes de tous âges, lycéens ou collégiens, de renouer avec votre apprentissage de la langue, de consolider vos bases, de gagner en confiance et en autonomie pour vos examens, vos projets d'emploi, vos futurs voyages ou votre plaisir personnel.
Découvrez un programme d'enseignement en présentiel ( face to face) ou en distanciel ( distance) taillé sur mesure pour vous et faites votre choix:
The author of "In the Castle of my Skin" passed away four days before his 94th birthday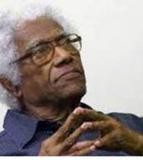 CARIBBEAN GAMES IN GUADELOUPE 2022 FIRST EDITION
WHEN: From JUNE 29th TO JULY 3rd , 2022
HOW MANY COUNTRIES?: 29
HOW MANY ATHLETES? 800
NUMBER OF OFFICIALS: 200
NUMBER OF SPORTS: 7
Athletics - Basketball - Cycling - Futsal - Judo - Swimming - Netball

+ Demonstrations of SPORTS for the disabled and e-sports
The games are overseen by :
The Caribbean Association of National Olympic Committees "CANOC "
1ST CARIBBEAN GAMES IN GUADELOUPE TO FOLLOW LIVE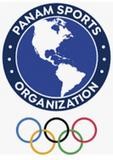 The island chain of Guadeloupe is ready to make history with the first edition of the Caribbean Games that will take place from June 29 to July 3.

More than 800 U-23 athletes from 29 countries will compete in 7 disciplines, including Athletics, Basketball 3×3, Cycling, Futsal, Judo, Netball and Swimming. All five days of these new and exciting multisport Games will be streamed live throughout the world on the Panam Sports Channel.

Athletes from the following countries will participate in these Games: Anguilla, Antigua & Barbuda, Aruba, Bahamas, Barbados, Belize, Bermuda, British Virgin Islands, Cayman Islands, Cuba, Curacao, Dominica, Dominican Republic, Grenada, Guadeloupe, Guyana, French Guiana, Haiti, Jamaica, Martinique, Montserrat, Puerto Rico, Saint Lucia, Saint Kitts & Nevis, Saint Vincent and the Grenadines, Saint Martin, Suriname, Trinidad & Tobago, Tucks & Caicos and U.S. Virgin Islands....Read it all
The countries participating in the games

Meeting with EF's regional representative

All of us have heard of EF but now we can get straight in touch with a local representative.
We met Thomas Ifergane Responsable Régional Antilles/ Guyane – EF Campus Internationaux de langues
EF Education First for an introduction to the different projects and tools EF offers to teachers of languages.


To contact Thomas :
Tour Lumina, 16e étage
97200 Fort de France
Tel: +596 596 30 45 72
Whatsapp : +596 696 41 28 27 Skype: thomas.ifergane.e
Follow EF on: Twitter - Facebook - YouTube
www.ef.com
Don't miss the registration to : EF CHALLENGE

.
L'EF Challenge est un concours international d'éloquence qui donne l'opportunité d'échanger avec des jeunes du monde entier sur des problématiques mondiales.
Enregistre ta vidéo en anglais en répondant à la question proposée "
What global issue are you most passionate about solving?
et tente de gagner ta place pour participer à l'EF Youth Leadership Forum cet été à New York. ...
READ MORE...


L'APAG c'est
Les échanges et séjours jeunes avec Saint-Kitts, La Jamaïque, Antigue, Barbade, Trinidad, Washington DC, Canada et aussi la Grande Bretagne.
Les voyages adultes en Caroline du Nord, Louisiane, Washington DC
C'est à l'origine les échanges de pratiques pédagogiques et les assistances pédagogiques quand l'inspection locale n'existait pas encore.
Et c'est encore des échanges de pratiques et d'astuces pour mieux encourager l'apprentissage de la langue
Ce sont les conférences, les clubs de lecture, les cafés débats, l'édition de TradeWinds, du lexique des fruits et légumes de la Caraïbe, le journal Keep in Touch, les tournois de scrabble anglais, le rallye d'anglais pour les lycéens, des actions en colllaboration avec d'autres associations telles que ASCODELA et le CORECA, et maintenant le Great Debate ou Debate Challenge pour les premières et les Terminales avant leur grand départ pour les études supérieures.
Compétitions collèges lycées et récompenses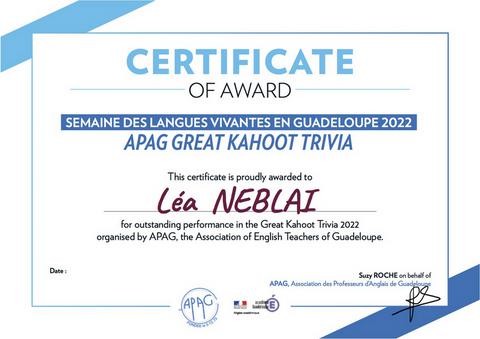 Performances internationales
Published by APAG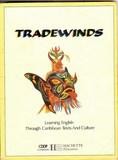 Production APAG
TRADEWINDS to take into account the Caribbean aspect in learning English...
LEXIQUE SUR LA FLORE CARAIBE
"Priviligier dans leur enseignement l'étude des réalités propres à l'environnement caribéeb est une préoccupation que manifeste un nombre croissant de professeurs d'anglais, de Guadeloupe, Guyane Française et Martinique. Leur souci est parfaitement justifié, car la prise en compte du cadre de vie quotidien revêt un double intérêt, pédagogique et culturel. Elle entretient et stimule en effet la motivation de leurs élèves, contribue à la satisfaction des besoins langagiers innédiats de ces derniers en anglais et s'avère un facteur déterminant, dans le véveloppement de la communication et des échanges avec les habitants des îles anglophones voisines..."
Extrait de Préface de l 'Inspecteur d'Académie Pédagogique Régional d'Anglais
Harry LOUIS